---
At the time of admission (Onetime payment only)
AED
Application fee
Admission fee
500
2,500
Fee for one semester
(Payable at the beginning of every Semester)
Tuition fee per semester (Including VAT)
42,000
Other fee (Annual fee payable at the beginning of each academic year)
Examination fee (Per Semester)
Lab & Library fee (Annual)
Annual visa Fee (Including Emirates ID Fee & VAT)
Visa Security Deposit fee (Onetime payment – refundable)
Health Insurance fee (for those not having health insurance coverage, annually; Including VAT)
2,000
1,000
2,100
2,000
2,300
Transportation fee per semester (for day scholars)
(Payable at the beginning of the semester for those availing facility)
From Dubai, Sharjah, Ajman & Umm Al Quwain
5,775
Transportation from Fujairah and RAK will be provided subject to adequate demand.
* Subject to increase as and when Government Departments / Concerned Agencies revise their charges upwards.
All fees are subject to revision, at the discretion of the Management. Students will be informed at least three months in advance of any increase in fees. Any increase in fee will also be applicable to the existing students on the rolls of the Institution at the time of revision.
Admissions Opening: The admissions are online and are opened. The online system recieves all documents scanned, initially, where a student do not need to to bring original documents. Original documents are seen at the final stage of admission only.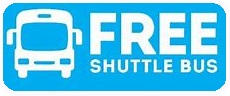 Transportation: RAKCODS Offers free shuttle bus service from Dubai, Sharjah and Ajman, however for those who do not want to avail the facility, have to pay Transportation Fee at the beginning of the semester  (for day scholars)
Siblings Discount: Additional special discount would be available for multiple siblings, studying in RAK College of Dental Sciences.
Merit Scholarship / Fee Concession:  20% concession in the tuition fee is provided for all students securing above 95% in overall aggregate in 12th grade/UAE NGSSE/equivalent, 15% concession in the tuition fee is provided for all students securing above 90% in overall aggregate in 12th grade/UAE NGSSE/equivalent. Subsequently, a student who secures annual Grade Point Average of 3.8 or above on a 4.0 scale in the year end exams, will be entitled for a 20% concession in the tuition fee for the following year.
Fee In Easy Installments: Students will be allowed to pay the fee in easy installments in each semester. In order to complete the registration process, a post-dated cheques for the balance installment has to be mandatory submitted along with the first installment.
Note: Fees are for the academic year 2020-2021 payable at the beginning of each semester. There are 2 semesters in an academic year, from September to January & February to June.
Miscellaneous Expenses: students will be required to buy on their own the instruments, uniforms, masks, gloves, books, personal protective gear etc.
Late registration Fee: Fees are to be paid within in the deadlines given prior to commencement of the new semester. Late Registration fee of AED 500 will be charged if fees are not paid latest by the first day of the new semester.
Health Insurance card is mandatory for all students. RN-BSN Students should have a valid health insurance card from the government or should be adequately covered under a health insurance by a current employer.
Mode of Payment Fees can be remitted directly at our finance department at RAKCODS campus by cash/cheque or through electronic transfer to our bank account as shown below:
BENEFICIARY: RAK College of Dental Sciences
ACCOUNT NO: 8022715632901
IBAN: AE 89040000 8022715632901
BANK : RAK Bank
BRANCH: Ras al Khaimah
SWIFT CODE: NRAKAEAK

Only the Net Amount credited into our bank account will be considered. For Telex Transfers, please add AED 75 towards bank clearance charges.
After remittance through bank transfer, the receipt of the transaction should be scanned and e-mailed to admissions@rakcods.com or faxed to +971 7 2222634
Refund Policy
Requests for refund should be made at the Office of Admission & Registration by submitting a written request of withdrawal/e-mail along with original fee receipt. Refund will be made only after clearance of all dues, if any, to the University.
A refund claim shall be submitted to the office of Registration. On approval, the amount shall be refunded as mentioned below:-
Refund of Tuition Fee
| | |
| --- | --- |
| Refund Request Submission-Timeline  | Amount Eligible for Refund |
| Any time after admission until 20th July 2020 | Full refund of tuition fee only for the semester |
| From 21st July 2019 until 20th Aug 2020 | 50% of the tuition fee only applicable for the semester |
| On or after 21st Aug 2020 | No Refund |
Refund of Transport Fee
Students who decide not to avail the bus facility within two weeks from the date of commencement of classes will be refunded 50% of the transport fee. Beyond 2 weeks, the total fee paid is non-refundable.
Student Residence Facility
Government of Ras Al Khaimah has built state-of-the-art Student Residential Halls for the benefit of students pursuing higher education in various institutions located at Ras Al Khaimah including RAK Medical & Health Sciences University (RAKMHSU). The Residential Halls are located in close proximity at a distance of approx 1.5 km away from the RAK MHSU campus and RAKCODS building.
For details please contact:
Mr. Thahir Basha
EDRAK / Assets Management Dept.
E-mail id: thahir@edrak-amd.ae
Phone No: +971 5 67414596
EDRAK – AMD will be responsible for the fixation/revision of residence fee, discipline and conduct of the students in the Residential Halls, maintenance and upkeep of the Residential Halls and facilities etc.
---